PCB Assembly Services Capabilities

GET CUSTOM QUOTE (for complex PCB Assemblies) Get Rapid Prototype Service Online Quote(for simpler assembly jobs)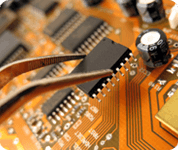 PCB Assembly
SMT as well as Through Hole
One-sided as well double-sided PCB assembly
Simple to very complex PCB assemblies
Capability to handle virtually any device including all types of BGAs, CGAs, QFNs, DFNs, CSPs and SONs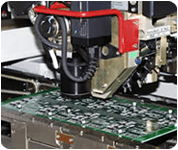 State of the art assembly equipment
We use state of the art surface mount and through hole equipment including automatic Pick & place, BGA rework and X-Ray equipment, Reflow Ovens etc.


Optimized reflow processes to protect the PCB laminate and Components from temperature excesses and achieve highly reliable solder bonds.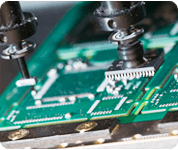 Strong value in our assembly services
Fast to standard turnaround times for assembly – from 1 day to standard 5 or 10 days or scheduled turns.
Small to medium volume to production level quantities.
Assembly with customer-supplied parts (consigned assembly) or with parts procured by us. (turnkey assembly) or a combination of the two.
Process oriented and highest quality assembly.
ESD discipline
On time delivery and customer service
Repeatability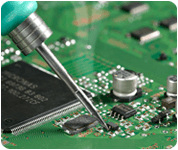 Assembly Rework including BGA rework
Rework as per customer needs - Simple to highly complex.
BGA rework using state of the art BGA rework stations equipped with X-Ray machine.
We also offer BGA Reballing of those BGAs that are desoldered and customer wishes to use them again.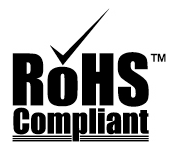 ROHS Compliance Services
We offer fully ROHS compliant assembly services
We provide a complete transition path from existing Tin-lead solder based assembly to ROHS compliant assembly.
Our ROHS design conversion services span from BOM modifications to Board level design modifications as required by specific types of parts used in the existing design.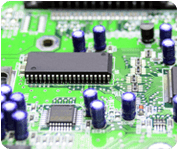 Turnkey Assembly and Consigned Assembly
(both available)
You may send us your components as a kit (consigned), or you may ask us for Turnkey assembly, i.e., we source the components.
Ability to source components from virtually any vendor/component manufacturer / component distributors around the globe.
Strong relationships with component suppliers.
Remove all the customer's pains in sourcing components from various vendors, in planning leadtime issues, and in kitting.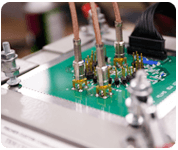 Testing Services
Testing of PCB assemblies as per customer requirements is offered as an OPTION.
We also offer Test Plan design services in specific cases.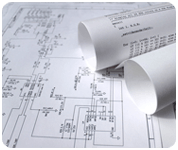 Design for manufacturability (DFM) feedback
We offer comprehensive relevant DFM analysis feedback to the customer regarding the assemblies that are either in the design stage or are currently under manufacture.
GET CUSTOM QUOTE (for complex PCB Assemblies) Get Rapid Prototype Service Online Quote(for simpler assembly jobs)
or

(408) 522-1500 to speak to a sales person.